361
I took this image because I love the black and yellow together, the splash of red, and the angular shapes.
Full Frame of Color
​I'm not a huge fan of hot air balloon images because they usually look the same. Hot air balloon- sky- ground. I took this image to show there can be more to hot air balloon photography than just that same scene.
The sun, the balloon, and the colors all meshed well to give me a bright, striking image.​
A Great Danger of Color
This wall's colors screamed at me to be photographed.​
The Flaking Red
​Rusty, old, and peeling, this barn door was begging to be photographed. I could not just walk passed the wonderful exhibition of age.
Lavender colored flowers
Garden Colors
​These colorful peppers against an almost colorless background made me smile.
Little Orange Fishy
​This photograph has HUGE color contrast!
V8
I love all things red... especially classic cars. I saw the way the light was perfectly hitting all the little vents and I wanted to fill the whole frame with In-Your-Face colors.  
6
​The rust and industrial feel is what drew me to this image, but the color is what I fell in love with.
Frosted Leaves
​I came outside one morning and saw these fallen leaves all frosted. I shot this image in a florescent white balance to give it a cold, blue tinge.
The Pink Guara
Peacock's Flare
Nothing Like a Good Pair of Fishnets
Black and White Dragon
Orange and Blue Masterpiece
Contrasting colors that make my eyes scream- need I say more?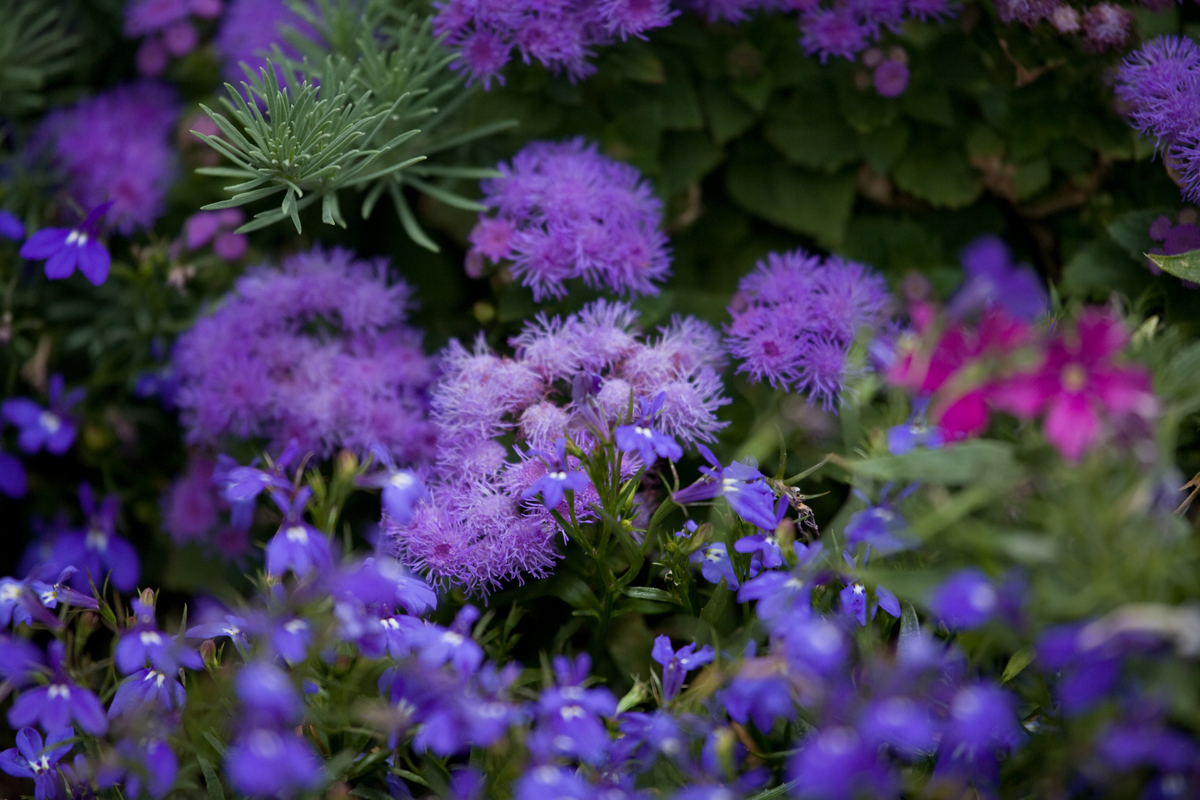 Purple Gnome Garden
Florescent Tubes
Hard to imagine they are going cover up these florescent pipes with ceiling grid.
4
Grills
The grill on this car was so beautifully shaped and so vibrant, I had to take a photo of it to make it last.
POP
Orange stripe
Colors