Take Out Menu
This is one of my favorite cityscapes. It's fun colors and shapes make me smile. To me, the bird was the most important part. I didn't want him to be too precise. I wanted him to be way out of scale and ridiculous. Feels like I succeeded.
Acrylic paint on recycled canvas
Size: 36" x 48" 
The Red Umbrella
​A lonely woman in a big city!
City on Fire
I wanted to create the feeling of a city, without being overly obvious about it.​
Midday Sun
In this cityscape I wanted to use a minimal color scheme to emphasize the heat of the midday sun in the city. ​
City Overlook
To me, this is a sad painting. A very sad woman, looking at a city filled with bright lights and colors. The city lights helping her know there's light coming. The weather will change with time.
Acrylic paint on canvas
Size: 24" x 48"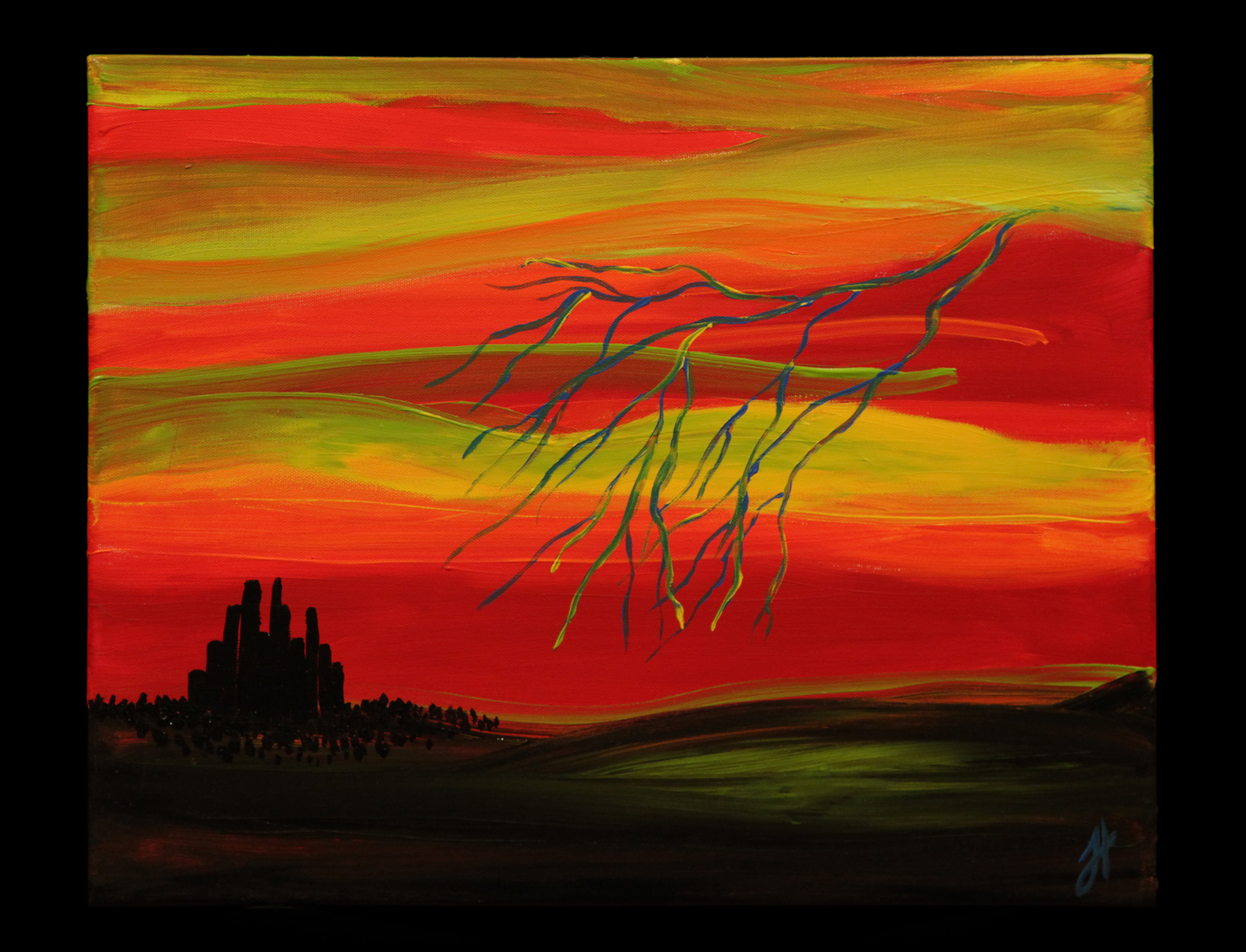 Monsoon Blackout
This painting shows the city blacked out during a monsoon. I made the city small in scale to emphasize how miniscule and powerless we are compared to mother nature.​
Out of Focus
This is my first cityscape. I loved the colors and shapes. This image inspired my whole collection.
Acrylic paint on canvas
Size: 11" x 14" 
The End
Images of the Ruins of Humanity.
Acrylic paint on canvas
Size: 24" x 36" 
City of Souls
Squid City
​Cities have great motion and each building helps define the city's personality. These squid buildings are fun and silly.
Black Hole Sun
 Black and yellow is my favorite color combination as of late. This is one of my favorite paintings for sure.
Acrylic Painting on Canvas
Size:  24" x 36"
Cityscape Collection